Tula Pink Interview with Deanna Wall From Stitches Quilting
Stitches Quilting is carrying the complete collection of Tula Pink's Slow & Steady 20th Anniversary Fabric Collection!
Are you just mesmerized by Tula Pink like the rest of US!!!!  Oh she is just so incredible and talented.
Below is a video of Tula and I talking about her fabrics, threads, scissors and all her wonderful things!  Want to see her personal sewing bag?  Want to see some things from her home?  Want to hear what inspires Tula then this video is for YOU!
Let's look at some things made with Tula's new Slow and Steady Fabric Collection!!!!  What more Slow and Steady Inspiration?  Look no further click here to see a blog post with lots of Slow and Steady eye candy inspiration!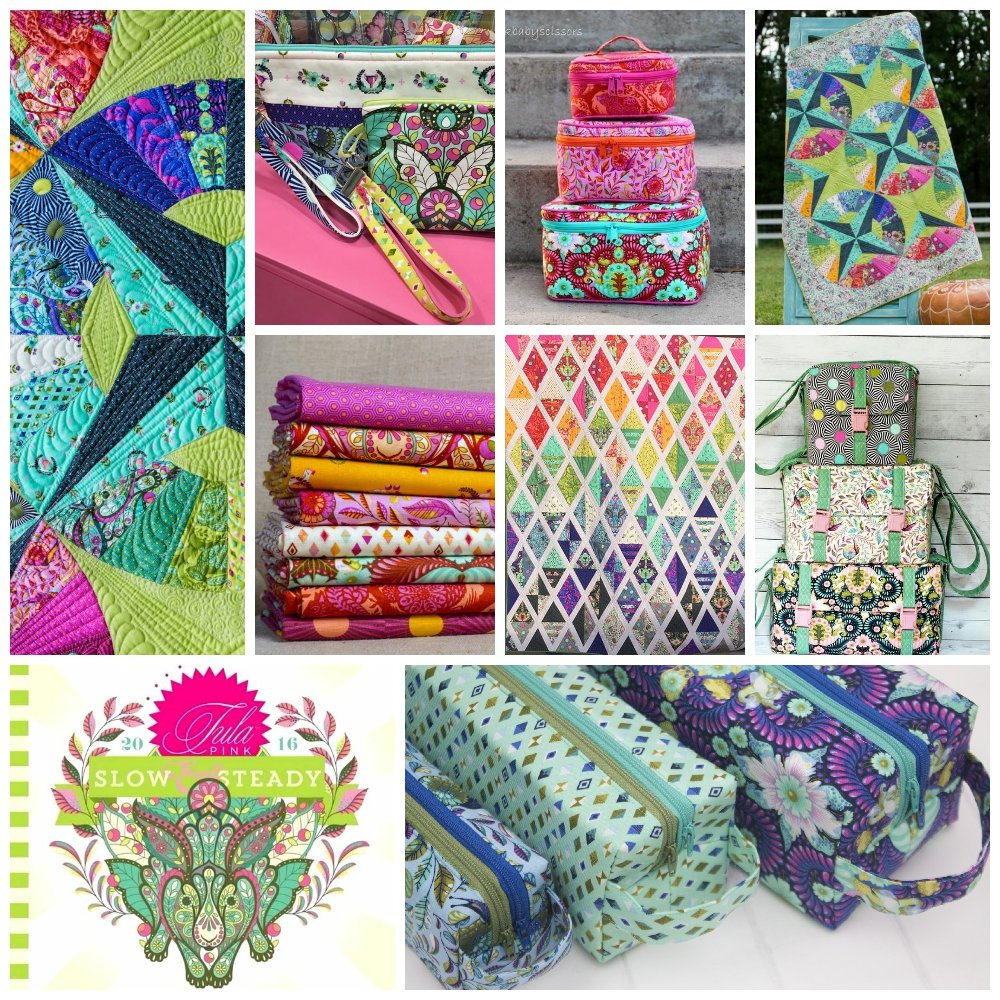 Take a look at the collection!