Subscribe to Stitches Quilting and comment below to enter the Amy Butler Eternal Sunshine Fat Quarter Bundle Giveaway!  Giveaway ends November 1st, 2016 midnight MST.
To purchase Eternal Sunshine Fabrics from Stitches Quilting click here.  Look at these incredible zippered pouches made with Eternal Sunshine Fabrics!
I have always been such an Amy Butler admirer! How about you? I love her fabrics, patterns and approach to a creative abundant life. Below is an interview with Amy talking about her creative quilting journey it may just be your journey too!  Be ready to get inspired!
Watch this video to learn all about her Eternal Sunshine Fabric Collection.  You will see tons of quilting and sewing inspiration.  Take a look at her Piece Keeping Book that is now available for purchase.  You will be able to look through the book with Amy and see what she loves about it!
To purchase Amy Butler Piece Keeping Book you can visit Amazon through my affiliate link below.

You can find the instructions for her Pyramid Pillows in the Piece Keeping book!
Check out the various totes and purses you can sport around with Eternal Sunshine!
For Home Decor, Amy Butler has you covered with the beautiful circular pillow poofs.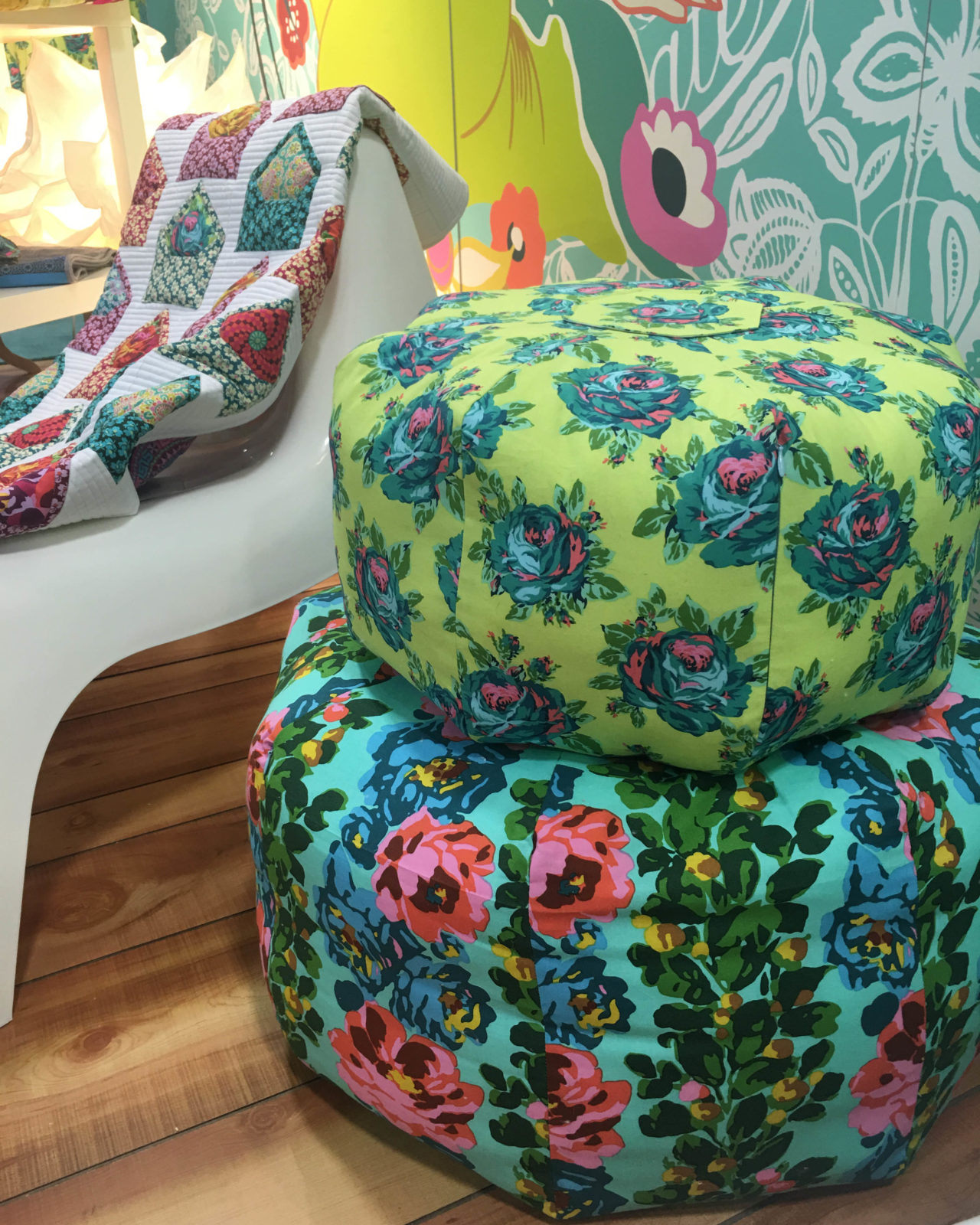 I love how Renaissance Ribbons creates such elegance for us to coordinate with Amy's fabrics!
I hope you are just as impressed with Amy Butler's Eternal Sunshine Collection as much as I am!
To purchase Eternal Sunshine Fabrics from Stitches Quilting click here.
I just love what Amy Butler contributes to the quilting and sewing communities to inspire creativity!
Happy Stitches,